After 8 years with RRD International, Antoine Albeau – 25 times windsurf World Champion – recently announced that he is joining the JP Australia team. JP Australia windsurf boards is part of the Pryde group, together with Neilpryde.
So even if it's not a huge surprise that Antoine decided to sign with JP Australia, there has been speculations about what was going to happen, as the world champion was officially without any board sponsorship only 3 months before the beginning of the world cup season!
Windfoil Zone has been in contact with Antoine and we are glad to share with you an exclusive interview with the champion about his choice and of course his ambitions for the foiling competition.
Windfoil Zone: Hi Antoine, you recently announced that we will see you on a JP board next season. Can you share with us the reasons behind your choice?
Antoine Albeau: The reason is that I want to be part of the Pryde Group, to be part of all development and the promotion of the brand and to do my best for this company.
---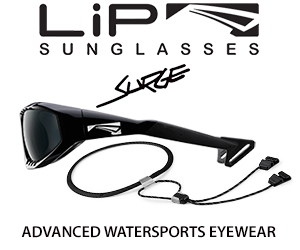 Sunglasses designed for watersports!
Use code WINDFOIL-NATION at checkout for 5% off.
Claim Discount
---
WZ: The decision to be part of JP was made quite late, only 3 months before the beginning of the season. How will it impact your preparations for the world cup?
A2: Yes, it's a bit late but there was a long discussion about the contract and I was still working a lot on the development for Neilpryde, especially on the foil sails and the foils the last 2 months.
I will get my boards very soon and I will start to train on them. In March, I will be in Maui testing and training Neilpryde and JP gear with Mateus (Isaac) and I will be ready for the first PWA event in France.
(The first event of the Professional Windsurfers Association will be in April in Bonaire, an island in the Leeward Antilles in the Caribbean Sea. It's freestyle event). The first slalom event will take place from April 17th to 22nd in Marignane, France).
---
The ultimate board protector that doesn't get in the way.
View Today's Price
---
WZ: We are of course very curious about what board you will use in the windfoil heats?
A2: In the PWA this year, we will have to use production boards, so I will use the production JP Hydrofoil 91 wide, as 91cm will be the maximum width allowed for the foil boards.
WZ: You probably target a new world champion title in slalom. What about your ambitions in the foiling competition?
A2: Yes, I would like to get another world title in slalom, like every year, but it's always hard and a big battle, so we will see!
For the world title in foil, I know I can do it but everything will depend on the wind conditions for the races. We are starting foil races in lighter and lighter wind, let's see but I am looking forward to riding some "new weapons" this year!
WZ: Thank you for sharing your thoughts with Windfoil Zone, and good luck for the new season!
A2: See you on the water!