The inflatable SUP board is an awesome invention that has opened up paddle boarding to a whole new audience. Inflatable boards are lighter than hard boards, more robust, easier to store and carry, cheaper, and you don't even need a roof rack to haul them. Perfect! Except for one downside – having to pump them up every time you want to use them.
Inflatable SUP boards come with a manual pump, and while they're not difficult to use, it is monotonous, physical, sweaty work that not many people enjoy doing. It's not ideal for kids, anyone suffering from an injury, or anyone with more than one board to inflate. Plus, it's just not the most chilled way to start a paddle session. 
This is why investing in an electric pump is a great idea. Electric SUP pumps take the strain out of inflating your board and get you out on the water quicker. They are safe and straightforward to use and they can deflate your board too, for an easier, faster pack up. 
So, here we take a look at the best electric pumps for SUP boards and offer you a little advice on choosing the best one for your needs, and your budget.
What should you look for?
There are a few things to keep in mind when shopping around for the best electric SUP pump. We've listed the main ones here: 
---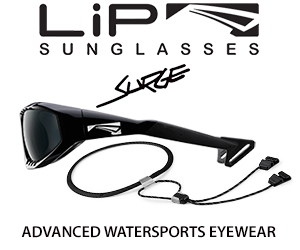 Sunglasses designed for watersports!
Use code WINDFOIL-NATION at checkout for 5% off.
Claim Discount
---
Price. One of the most important factors in any purchase is budget. Sadly electric pumps don't come cheap, but they do last, and we believe they are a good investment. We've selected pumps across a good range of prices to help you find the best electric SUP pump for your budget. 
Battery vs plugin. Most electric sup pumps plug into the 12v power supply in a car. But if you don't always have access to a vehicle, you should look into battery-operated SUP pumps instead. Some offer both options for the most flexibility. 
Inflation speed. There's no use getting an electric pump that takes longer to fill your board than you could do yourself. So check the average time it takes a pump to inflate a SUP board. 
Inflation power. Some pumps have different maximum pressure abilities. Some can pump to 20 psi, while some can only manage 16 or even less. So make sure you know how much air your board requires for optimum performance and choose a pump that can do the job. 
Durability. There's nothing worse than spending money on something that doesn't last. So make sure you choose a pump with a reputation for long-lasting performance. 
Attachments. If you're going to use your pump to inflate different paddle boards, kayaks, boats, pool toys, or air mattresses, make sure you purchase a pump with the required nozzle attachments. This will save you from making additional purchases later. 
Display. Most electric air pumps come with an LCD screen which allows you to check the battery life or monitor the pressure level as your board inflates. This removes any guesswork and is definitely a feature you want. 
Size and weight. Electric pumps can often be smaller than manual pumps, but they weigh more. Check how heavy and bulky your pump is, especially if you're going to be hiking with it rather than driving. 
Deflation. Choosing a pump that can both inflate and deflate your board is a great idea. Electric deflation makes packing up and storing your board that much easier. 
Overheating. The main drawback to electric pumps is that they can overheat and often need to cool down between inflating each board. But some pumps have built-in cooling systems to combat this. So if you're a multi-board family or crew, look for that feature. 
Easy to use. Most electric pumps are straightforward to use, so avoid anything that makes it unnecessarily complicated. Keep it simple. 
We kept all of these criteria in mind as we checked out all the best electric SUP pumps on the market and narrowed it down to these 5 top choices.
The 5 best electric SUP pumps.
OutdoorMaster Shark II
The best electric pump for inflating multiple boards.
The OutdoorMaster Shark II is the most expensive electric SUP pump on our list, but it has the technology to back it up. It is one of only two pumps on our list with a built-in cooling system – an upgrade to the original Shark model. This allows it to inflate three boards in a row up to 20psi without needing a break to cool-down. It also comes with a complete set of nozzles to ensure compatibility with all your inflatable boards, boats, kayaks, and even air mattresses. 
This pump couldn't be easier to use. Simply plug it into your car's 12v socket, set your desired psi on the display screen, and let the pump get to work. It has a powerful dual-stage inflation system, first working at maximum speed and then to maximum inflation. The built-in auto-stop cuts the pump off when the desired pressure is reached, which takes about 10 minutes per board. When you've finished paddling, simply connect back up, switch over to deflate, and your board will be flat in no time. 
The Shark II is a sleek, light, quality pump that gets excellent reviews for usability and durability. If you've got the budget and will always be paddling with a vehicle (the Shark's one downside is its lack of a battery), then we highly recommend this pump. 
Pros
Built-in cooling system allows inflation of up to three boards in a row to 20psi.
Small, sleek, and lightweight at 3.6lbs. 
Auto stops when ideal pressure is reached, removing concerns about overinflation. 
Easy to use and to set to your ideal pressure. 
Cons
At $169.99, this is the most expensive pump on our list. 
Does not have a built-in battery, so you need a vehicle to use it. 
DAMA 20 PSI Sup Electric Pump
Best features on a mid-range budget. 
If you've not got the budget for the Shark II, then this is an excellent second choice. The DAMA Electric Pump has many of the same features as the Shark, and you only really lose out on the sleek look and portability. Because it has to be said that this is not the best-looking pump out there, it's a little boxy and a little retro. But looks aren't everything, and for $89.99, it's packing a whole lot of technology!
This is one of only two pumps on our list with a built-in cooling system that allows for the pumping of multiple boards one after the other without overheating. The DAMA pump can handle three boards in a row up to 20 psi. And like the Shark, it has an auto-stop function, so you don't need to worry about overinflating. Input your desired pressure, watch the progress on the LCD screen, or walk away and let it get on with the job. The dual inflation system pumps up the board quickly in the beginning and then switches over to high-pressure inflation to reach the perfect psi. 
And this electric pump is the fastest one on our list. It can inflate one SUP board in 8 minutes 30 seconds and deflate it in 1minute 30. Rapid. 
Pros
Fast inflation, can inflate one board in 8 ½ minutes and deflate it in 1 ½. 
Cooling system allows for the inflation of 3 boards in a row up to 20 psi
Auto stops when the board reaches ideal inflation.
Offers a lot of technology for its $89.99 price. 
Cons
Bulkier than the Shark II, it is less suited to being carried in a backpack. 
Does not have a battery, so it needs a vehicle to use. 
SereneLife SLPUMP50
Best for portability, use away from a vehicle, and after dark paddlers.
This is the best electric SUP pump for people who want the versatility of paddling with or without a vehicle. The SereneLife SLPUMP50 is the only electric pump on our list that plugs into the 12v socket of a car and also has a fully rechargeable battery pack for complete portability. 
The nifty design comes with a fold-away handle and an easy-carry storage bag. Small and lightweight at 4.85lbs, it can be charged up, packed into a backpack or SUP bag, and taken with you as you hike to the best off-road paddling spots. 
When the battery dies, run it or recharge it off the 12v socket in your vehicle, or use the handy wall adapter – perfect for paddlers who never have access to a car. 
And it's not just about portability. This pump has a bunch of other great features too. For example, it takes 10-15 minutes to inflate most SUP boards and can fill 3 – 4 boards to 16psi without needing to be recharged. Although it does require a break after two boards to avoid overheating. 
It has an easy read LCD screen on which you can track your remaining battery life and also the pressure level as it fills. An intelligent filling system allows you to input desired air pressure, and the pump will auto stop when this is reached. 
This pump comes with some extra features too like a USB port for charging flagging cell phones. And an LED light for those days when you're up before dawn or out after dark. No need to worry about using phone torches or flashlights, just flick your pump light on, and you'll be able to see what you're doing. 
Pros 
Integrated rechargeable battery for use away from a vehicle.
Can inflate 2 boards in a row and 3-4 boards without needing to recharge.
Sleek, portable design with tidy cable storage, carry handle, and storage bag. 
Can be powered by battery, 12v car power supply, or mains power via the included wall adapter.
Cons
Only inflates to 16psi. This is enough for most SUP boards, but not all.
At $139.99, it's not the cheapest pump on our list. 
Tuomico Max Electric Air Pump
Another solid pump on a midrange budget. 
The Tuomico Max Electric Air Pump is the perfect choice for a lightweight, mid-range electric pump with no unnecessary frills. This pump runs off a 12v power source and can inflate a SUP board in around 10 minutes. You can set your desired pressure up to 20 psi and monitor its progress on the LCD screen or walk away knowing that the auto-stop will kick in when the desired pressure is reached. When you've finished paddling, connect the hose to the second port, and the pump will quickly deflate your board for you. 
The Tuomico is lightweight at 3.8lbs and thoughtfully designed with a practical carry handle. It's easy to use and carry, and it packs neatly into a SUP bag. It comes with a wide range of nozzles that fit any inflatable needs you might have, from SUP boards to kayaks, boats, rafts, toys, or chairs. And at $89.99, it's a quality electric pump on a mid-range budget. 
Pros
Can inflate to a maximum of 20psi.
Auto stops when desired psi is reached to avoid overinflation. 
Comes with nozzles to fit all inflatables from SUP boards to boats, kayaks, air mattresses, and pool toys.
At $89.99 is a quality pump at a mid-range price. 
Con 
Needs a vehicle to work.
Cannot be used for multiple boards without the risk of overheating. 
SereneLife SLPUMP10
The best budget-friendly electric SUP pump. 
The second SereneLife electric SUP pump on our list. This one makes the grade because it's an excellent pump, by a quality brand, available at a low price. This is the perfect first pump for beginner paddlers or for people wanting to try one out before committing to a more expensive model. And considering it's only $56.99, it comes with a lot of the same features as the more expensive models on our list. 
The SereneLife SLPUMP10 plugs into your car's 12v power source and can be used to inflate everything from boats to boards and pool toys. It works relatively quickly and will inflate a SUP board to 16psi in 10-15minutes. It has an easy-to-use control panel to preset your preferred pressure and an auto-stop function that cuts the pump off when that pressure is reached. At only 2.43lbs, it's the lightest of all the pumps on our list, and with an easy-carry handle, it's very portable.
The one feature we wish SereneLife had included is a deflate setting, but at this price, we suppose you can't have everything. 
Pros
Has an auto-stop function to avoid overinflation. 
Lightweight at only 2.43lbs.
Our cheapest pump at $56.99
Cons
Only inflates to 16psi. Which is enough for most boards but is less than some pumps on our list.
Can only inflate one board at a time without overheating.
Does not have a deflate setting.
So there you have it, our 5 top picks for the best electric SUP pumps. But before you get out there and start inflating, here are a few final tips to help you get the job done right and avoid damaging your gear. 
Top Tips for pumping up your inflatable SUP
Know the correct psi for your board and never try to inflate it any higher – this will damage your board. The manufacturer's details will inform you of the maximum psi for your board. 
Be sure to unroll your paddle board fully and lie it flat before inflating. Trying to inflate a rolled-up board will put unnecessary stress on the pump and can damage it.
For the first couple of minutes, it may seem like the pump isn't doing much or even isn't working, but be patient. You won't see much action on most boards until the psi gets over 7.
Some electric SUP pumps can be noisy, so be aware of your surroundings when using them in the early morning or late at night. 
What do you think? Have we missed your favorite electric SUP pump? Or forgotten a top tip for effective inflating? Let us know by dropping a comment or tagging us in your inflatable SUP adventures!