Stand-up paddle boarding (SUP) is a blissful activity, and—save for its more extreme versions on whitewater rivers or heavy-duty surf breaks—it's about as chill as watersports come. Some paddleboarders are thus lulled into a false sense of security, forgetting that anytime you're out and about on the water—any kind of water deep enough to SUP on—there's an inherent danger.
Fortunately, safety-conscious paddleboarders can do a lot to minimize the risk and maximize the enjoyment. The most important piece of SUP safety equipment is, of course, the personal flotation device, or PFD. You should always wear a PFD when you're paddleboarding, even if you don't think you're on particularly dangerous waters. I like to keep mine in the same bag where I keep my electric SUP pump – something I can't get on the water without.
Drowning is the third-leading cause of accidental deaths in the world, after all, and an average of 10 drowning deaths occur in the U.S. every day. As the U.S. Coast Guard notes, nine out of 10 drownings in the country occur in inland waters, not out in the rough open ocean. Most drowning victims aren't wearing PFDs, which can legitimately make the difference between life and death.
In this article, we'll run through the basics of selecting a PFD for stand-up paddleboarding, and highlight some of the best PFD models for the sport out there right now. And if you're balking on account of memories of bulky, constrictive, stinky life jackets, fear not: Modern-day PFDs are worlds away from those downright unpleasant garments!
Types of PFDs
Speaking of life jackets, it's worth noting that all life jackets are PFDs, but not all PFDs are life jackets. A life jacket turns a person wearing it face-up in the water, allowing them to breathe even if they're incapacitated or unconscious. Not all PFDs are designed to do this, though all are meant to provide extra lift in the water.
---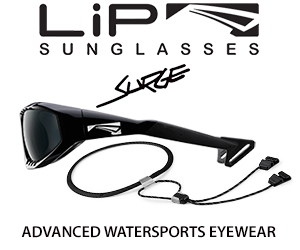 Sunglasses designed for watersports!
Use code WINDFOIL-NATION at checkout for 5% off.
Claim Discount
---
The U.S. Coast Guard, which regulates PFDs in the U.S., distinguishes between five different classes of these flotation aids. These categories indicate different designs and, to some extent, different ratings of buoyancy—aka flotation, which describes the force (measured in pounds) needed to keep a PFD wearer's head and chin above the water. It doesn't actually take much to do so when it comes to adults, who generally require a mere seven to 12 pounds of buoyancy to keep their heads above the waterline. Buoyancy depends on a number of factors, and different PFD design styles (which we'll get into after running through the PFD classes) provide different minimum levels of flotation.
Here's a quick breakdown of the U.S. Coast Guard-defined PFD classes:
Type I PFDs: The Coast Guard terms these "Offshore Life Jackets," and they provide the most robust protection for somebody who drops into the drink. Offering a minimum of 22 pounds of buoyancy—inflatable Type I PFDs offer 33 pounds of flotation—they're the PFD for choice for any folks venturing into rough, remote waters, including the open ocean, where rescue may be a drawn-out affair. Type I PFDs quality as life jackets, given they turn a wearer face-up in the water.
Type II PFDs: These "Nearshore Buoyant Vests" provide a minimum buoyancy of 15.5 pounds, although inflatable models have the same minimum buoyancy as Type I counterparts: 33 pounds. Type II PFDs are intended for boating and watersports pursued in calmer waters and inland settings where rescue is likely to be fairly quick in coming. Some, but not all, Type II PFDs are life jackets.
Type III PFDs: Called "Flotation Aids" by the Coast Guard, Type IIIs are the common PFDs favored by many paddlers in normal calm, accessible waters. Providing a minimum buoyancy of 15.5 pounds, they may be designed and labeled for specific activities, including paddlesports.
Type IV PFDs: This category includes the ring buoys, cushions, and other rescue flotation devices that are thrown to people struggling in the water, not worn. 
Type V PFDs: These "Special Use Devices" are the most specialized worn PFDs, including things such as deck suits, commercial whitewater vests, and hybrid inflatable PFDs. They offer a minimum buoyancy of 15.5 pounds.
Your average stand-up paddleboarder is likely to choose a Type II or Type III PFD. Buoyancy is one consideration; so are comfort and wearability. Type II PFDs—though offering significantly more comfort and ease-of-movement than Offshore Life Jackets—tend to be bulkier than Type IIIs, so paddlers in calm waters with swift rescue available often prefer the latter. 
But here we need to talk through the difference between inherently buoyant PFDs and inflatable PFDs. Inherently buoyant models—sometimes simply called "standard PFDs"—are the most common. They're built from foam or some analogously "floaty" material, and thus require no special deployment to give you lift in the water. Inflatable PFDs fill with air with the yank of a cord or automatically when submerged. Because they're highly compact when deflated, inflatable PFDs are unobstructive to wear, don't impede your paddling motion, and, furthermore, are quite a bit cooler than their inherently-buoyant counterparts, which cover more of your body at all times. So an inflatable Type II PFD is less bulky and restrictive than a standard one.
Inflatable PFDs require more maintenance than standard ones, given you need to replace their CO2 cartridges. They also don't offer the pockets that inherently buoyant PFDs do, which are obviously handy for stowing items.
(You'll also see so-called "hybrid" PFDs on the market these days that combine elements of inherently buoyant and inflatable PFDs. These tend to be pricey.)
Inflatable PFDs as well as lighter Type III PFDs in general are attractive for stand-up paddleboarding, given you're generally moving a bit more than in seated watersports; range-of-motion is key. But if you go the inflatable route, you'll usually want to choose a manual model; automatically inflating PFDs aren't generally conducive to paddleboarding, which sees you taking regular dunks. That said, in the next section we'll feature an automatic inflator that may well fit the bill for placid waters and/or for veteran paddleboarders who don't usually fall off.
The 7 Best PFDs for SUP
The following seven PFDs are all great choices for stand-up paddleboarding. (We're presenting these in no particular order, by the way.)
(1) Onyx MoveVent Dynamic Paddle Sports Life Vest
This Coast Guard-certified Type III PFD by Onyx Outdoor offers a highly breathable, comfy-yet-snug fit thanks to ample mesh, a lightweight, body-conforming foam core, and adjustable shoulder straps buffered with neoprene comfort pads. You've got zippered pockets with mesh drainage for stowing items, plus a lash tab for attaching accessories; the life vest comes with an attached safety whistle. The SOLAS-grade reflectivity heightens your visibility out there on the water, to boot.
(2) DRIFT Unisex Belt Pack Inflatable Life Jacket
Here's a solid choice for a manual inflatable PFD, offering fantastic range of motion on the paddleboard. This DRIFT belt pack offers not only 16.5 pounds of buoyancy with its pull-tab CO2-inflated chamber, but a sturdy 29.5 pounds of flotation when the secondary oral inflator is filled as well. Neoprene-backed and rigged with D-rings for accessory attachments, the DRIFT Unisex Belt Pack Inflatable Life Jacket fits a wide range of sizes: 24- to 52-inch waists.
(3) NRS Ninja Kayak Lifejacket
The NRS Ninja Kayak Lifejacket is ideal for stand-up paddleboarding on account of its marvelously low profile. Offering 16.5 pounds of buoyancy, this Type III vest gives you meticulous control over fit given no fewer than six adjustment points. The floating front panel ups moveability, while AirMesh shoulder straps and inner panels deliver excellent breathability. The icing on the cake may be the compartmentalized and zippered front clamshell pocket, which, hey, can even support your go-to cold beverage!
(4) Mustang Survival HIT Inflatable PFD With Sailing Harness
Here's an automatic inflating PFD that can actually work well with stand-up paddleboarding, particularly for experienced paddlers on calm waters. A Type II-rated aid marketed most strongly to sailors, this PFD employs Hydrostatic Inflator Technology (HIT) to inflate only when submerged and exposed to four inches or more of water pressure, and offers an impressive 38 pounds of buoyancy. From the neoprene "Comfort Collar" to the safety whistle and SOLAS reflective tape, this is an easy-wearing piece of insurance for your on-the-water adventures.
(5) Onyx Belt Pack Manual Inflatable Life Jacket
Another inflatable PFD delivering supreme comfort and range-of-movement, the Onyx Belt Pack Manual Inflatable Life Jacket is rated Type V but delivers Type III-level buoyancy: The CO2 cartridge alone delivers 17 pounds, but the flotation goes up to 26.5 pounds with the extra lift offered via the oral inflation tube. Protected by 200-denier nylon and offering handy D-ring attachments, this PFD fits chest sizes of 30 to 52 inches and waists up to 52 inches.
(6) NRS Chinook Fishing Kayak Lifejacket
If you use your paddleboard for casting, the NRS Chinook Fishing Kayak Lifejacket is an awesome option. With the perfect fit possible given PlushFIT foam and numerous adjustment points, this 400-denier ripstop nylon PFD vest comes decked out not only with a pair each of big zippered pockets and accessory pockets, but also a special tool-holder pocket for wrangling your tackle.
(7) Stohlquist Betsea Womens Kayak Life Jacket
While many unisex PFDs work well for women, there's something to be said for vests specially designed for female bodies. That's what the Stolquist Betsea Womens Kayak Life Jacket promises, providing supportive inner cups and an ergonomic WRAPTURE torso configured just for female paddlers. The cross-chest cinch harness only reinforces the secure fit by maintaining the flotation elements lower on the vest and reducing the likelihood of ride-up.
Paddleboard PFD Safety Tips
There are several keys to ensuring you're choosing a PFD that'll actually deliver in the safety department when you're out stand-up paddleboarding. First off, look for the U.S. Coast Guard certification so you know you've got a high-quality product up to the standards.
It's also essential that your PFD fits properly—otherwise it doesn't do you much good. When choosing a PFD, try it on, if possible, with the outfit you wear paddling; clothing influences your buoyancy and the lift provided by your PFD. For adult paddlers, chest size is the prime determining factor for PFD fitting. For children, weight's more important. 
It's always best to test a PFD in shallow water. Letting your body relax and float and tilting your head back tests the PFD's effective buoyancy: Make sure your chin stays above the water and your breathing's free and easy. If the water's lapping a bit too close to your mouth for comfort, try a more buoyant model or an entirely different one. 
Another way to test fit in or out of the water is having a buddy lift up on the shoulders of the PFD while you're wearing it. If the PFD slides up over your face, tighten it and try again. If it continues to slide too far up, you need to downsize.
As far as care and upkeep go, allow your PFD to dry thoroughly before storing it, and do so in a dry, well-ventilated spot outside of direct sunlight.
On the subject of safety, let's quickly mention a couple of other important components. Some of the PFDs we spotlighted come with their own safety whistles, but if not you definitely want one attached to yours. Don't overlook this little tool, which helps you broadcast your location and your state of distress if things go south.
Also, consider an ankle-attaching paddleboard leash, which keeps you united with your board. Besides allowing you to keep a hold of your investment, that leash gives you a potential lifeline if you end up in the water injured or fatigued, and need that floating platform to haul out on.
Let's close out noting that, if you're fond of SUP adventures with your dog, make sure he or she is outfitted in a Canine Flotation Device! Safety's important for that paddleboard pup of yours, too…