Many windsurfers would like to give windfoiling a try but get turned off by expensive foil costs and the need for a specific windfoil board on top.
You've without a doubt asked yourself, "Can I just use my regular windsurf board to windfoil"?
While I do recommend learning on a board dedicated to foil windsurfing, we absolutely understand the high entry barrier and we will therefore answer this frequently asked question:
Yes, it's possible to use a regular windsurf board to windfoil.
However, there are some features your board should have in order to get an optimal experience with your foil:
---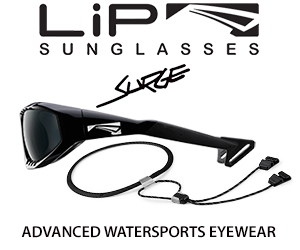 Sunglasses designed for watersports!
Use code WINDFOIL-NATION at checkout for 5% off.
Claim Discount
---
You should have a large freeride board, at least 75 cm wide. Wider boards offer more control and stability. As a beginner you should also avoid waterstarting so you don't kick the foil, instead you will need to be able to uphaul the rig, which is easier on a board with a minimum volume of 120L.
The board will preferably be short and light and wider at the tail. A light-wind slalom board usually has these features; an old formula board would also be perfect.
The fin box should optimally be a deep tuttle type, which is the standard for foils. Many new slalom freeride boards are now "foil ready", i.e. with a reinforced fin box.
An alternative is to use a foil with an extra "load plate" spreading the forces on a large area. Foils like the Mantafoils Mono have this kind of plate in option. Read our review of the Mantafoils Mono windfoil here.
If your board is older, it isn't guaranteed that your fin box will be able to handle the pressure or stress on the board generated by the foil. To be sure not to destroy the board or lose your foil in the sea, you should replace your fin box with a reinforced tuttle box.
And when talk about safety precautions for your board, it's worth checking out our top 5 board nose protectors for windsurfing.
How to Reinforce a Fin Box
Replacing your fin box with a reinforced one suitable for a foil isn't light work, but it is cheaper than a new board.
To find out how to reinforce the fin box of a regular windsurf board, we have discussed with Andrea Pagan of "SeatexBoard Repair". He is a specialist in repairing damaged boards.
---
The ultimate board protector that doesn't get in the way.
View Today's Price
---
Seatexboards was founded in 1999 but the laboratory only opened in 2001 in Torbole, Lake Garda (Italy). Andrea has seen many broken boards throughout the years (about 300 per year!) and gained a lot of knowledge and experience in repairing them. He has worked with some of the best shapers and riders of the PWA windsurfing tour.
Andrea has been impressed by the rapid development of windfoiling, and he quickly understood that many people with a limited budget may be interested in reinforcing their fin box instead of buying a brand new €2000 windfoil board.
After more than half a year of research and testing, Andrea created the perfect reinforced deep tuttle foil box, which can be adapted to any board.
To better understand how it works, we have asked Andrea some questions about his foil box:
Could you please explain how your deep tuttle foil box is made, and how it works?
Andrea Pagan: Hi Windfoil Zone!
There are only a few brands making this kind of foil box (Deep Tuttle), and all have issues as they often split into 2 parts after less than one month of use.
The problem is that the foil works with a lateral thrust and gives a lot of pressure on the head of the mast, and some foil boxes only have a vertical reinforcement and not lateral. The result is that the box quickly splits in 2 parts.
All the brands are using a Cobra Deep tuttle box (foil ready) which is made with 8 layers of Glass fiber, 2 layers of carbon fiber, and some PVC. My box has 12 layers of carbon fiber and 2 of glass fiber, all with PVC 90Kg/Cm3. It also works in a different way, because it has a T-reinforcement, which makes it impossible to split into 2 parts.
Can your deep tuttle box be adapted to any windsurfing or SUP boards?
AP: Yes, I can prepare the box for all sizes because it's custom made.
My standard fin box is 8.5 cm high, but even if you have a board that is less than 8.5cm thick, 10cm from the tail, I can produce a smaller box that will fit it perfectly.
Here's a behind the scenes video on how Andrea makes his foil box
Do you need a windsurf shaper to change the foil box, and how much does it costs the fin box into a foil-ready deep tuttle fin box?
AP: I would recommend asking an experienced person to do the job of changing your foil box: If you put the box in the wrong position you can destroy everything, both board and box.
However, it's not an impossible job. I received a photo last week from a client in the UK who showed me how easy it was to insert the box on his board. You only need the right tools and some experience working with resin.
To give you an idea, to change a box in my shop it costs 350 Euros (box included) and it takes approximately 3 days.
What's the feedback so far?
AP: For the moment, I've only received positive feedback.
Note that the first box I produced is actually placed on my own board (an old starboard iconic 110L). It works very well even if it was a prototype with 6 layers of carbon, which is less that the one now I'm currently selling. So I know by personal experience that my foil box is really solid!
Thanks Andrea for answering our questions.
I hope this article gave you answers to all your questions, if not don't hesitate to contact us !