A new "Young Gun" interview featuring Mani, 13 years old.
Mani is Type 1 diabetic, but he wants to share his experience with others and show that you can still have a pretty active life despite this diagnosis. This will hopefully inspire other kids and family in the same situation. Let's meet Mani from Hawaii:
Name: Mani Pahuatini
Age: 13
Home Spot: Hawaii Kai and Kaneohe Bay
---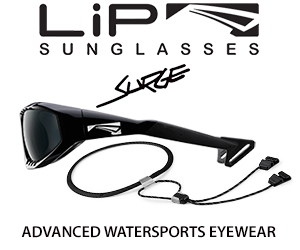 Sunglasses designed for watersports!
Use code WINDFOIL-NATION at checkout for 5% off.
Claim Discount
---
Gear: JP Australia Board. Neil Pryde carbon F4 foil. Various masts and sails.
Results: 2st in Hawaii Kai WindFoil Season Points.
Instagram: @_mani808_
---
The ultimate board protector that doesn't get in the way.
View Today's Price
---
Thanks for answering our questions! Could you present yourself to our readers?
My name is Mani. I'm born and raised in Kailua on the island of Oahu in Hawaii. I'm in 8th grade at SEEQS middle school. I love water sports, especially wind foiling.
I'm a type 1 diabetic.
I want to show people that type 1 diabetes is not the worst thing, and that you can still do the thing you love to do. Like how I want to be a Professional Athletic.
How old were you when you started windsurfing, and where did you learn?
In 2018 I took my first windsurfing class in Hawaii Kai at the Hawaii Kai Boat Club. I was 12. I have been sailing Open Bics there since I was 11. They have an incredible Open Bic sailing program and once I expressed interest in windsurfing, my mom said she would sign me up for the class.
When did you try windfoiling for the first time. Can you remember your first impressions?
Some of the HKBC coaches had foils and there was one available to use in the windsurfing class. I'm not sure when I first tried windfoiling, but the first photo of me is from December 6 2018.
At the time, windfoiling looked so awesome. When I finally got out of the water I felt like I was flying. I still feel the same way. I'm fully committed to the sport. My mom bought me my own JP board and Neil Pryde foil in July.
You have diabetes type 1. What are the challenges, and how do you face that?
Type 1 diabetes sucks, but it's manageable.
The challenges are controlling your blood sugars. My biggest fear is having a low blood sugar while I'm out on the water. I go out there with great friends and they all know about my diabetes. We keep an eye on each other all the time. I make sure to have some kind of sugar candy stashed in my pocket so that I can stabilize a low and get back onto shore.
Sharing my diagnosis with friends and strangers is just about raising awareness for type 1 diabetes and letting other kids and their parents know that they don't have to give up on their passion.
What are your plans for 2019 and for the future?
I'm really excited about The Bay of Islands Foil Event. I'm trying to finalize my plans for that event right now. I'm also looking forward to the Molokai to Oahu event. I'm not sure if I'll be ready for it this year, but it's definitely one of my goals. HKBC hosts a really fun mini transpacific from Hawaii Kai to Ala Wai's Hawaii Yacht Club and they also have monthly regattas and weekly classes. Plus I'll be out in Kaneohe Bay and Hawaii Kai foiling as often as possible.
Do you get the support you need for that?
I get support from my parents, HKBC, Kaneohe Yacht Club, and all the families involved with these programs. My mom drives my friends and I to class every week.
Her support is great, but I'm really hoping to get sponsored by a company interested in a long term relationship so that we can grow together as competitors and manufacturers. I believe in the journey.
Many readers of our blog are beginners or haven't even started windfoiling. Do you have any good tips to learn windfoiling?
Keep practicing. Try to get out on the water as much as possible, in all kinds of conditions. It's always more fun in flat water with steady wind, but learning how to ride in all kinds of conditions will really help you out in competitions. I also think foiling with friends is important. Try using as many different boards and foils as possible so that you know what you like.
Thanks for answering our questions Mani, and happy flights!
#Youngguns #Hawaii #Mani