Today, we talked with Jesper Orth about free foiling. We discovered Jesper and his friends in the fantastic "In Flight" videos and decided to have a chat with Jesper and share his views about foiling.
Name: Jesper Orth
Citizenship: Denmark / Residence in Perth – Australia
Home spot: Perth – Western Australia
Profession: Owner of Sail Repair WA and Orth Stickers. Australian distributor of Simmer Style. Agent and seller for Slingshot Wind foiling in Australia
---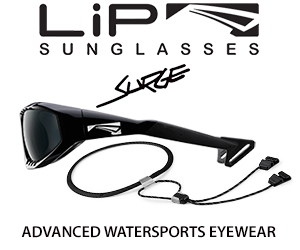 Sunglasses designed for watersports!
Use code WINDFOIL-NATION at checkout for 5% off.
Claim Discount
---
WZ: Hi Jesper, could you give us a little glimpse into your personal life and your windsurfing story?
JO: As a kid back in Denmark all I really wanted to do was travel the world with windsurfing, but I also knew that I needed a job in the industry to help support it. I decided to get into sail-making, and started with North Sails in Denmark and learned all the basic skills.
Over the years, sail-making took me to many exotic places around the world, and gave me opportunities in R&D with brands like Gaastra, Severne Sails, and KA sails, all while living the windsurfing dream. During this time, I also competed on the PWA slalom tour, travelling to the world's top spots.
Ten years ago, I wanted a change of direction, and started Sail Repair WA and Orth Stickers. Initially, these were small businesses, but things have gone well, and I was able to expand and partner with Simmer Style WA and now Slingshot Wind Foiling.
---
The ultimate board protector that doesn't get in the way.
View Today's Price
---
I have to say that as someone who has spent a long time in the industry, I found it really exciting and refreshing when wind foiling came along.
WZ: Tell us about windfoiling. When did you start your windfoil journey? Are you only winfoiling now or can we still see you on a slalom board sometimes?
JO: I do love being on a good slalom setup and blasting along in the heat of tight racing! It is fierce, intense, and exciting, and you don't get that from other forms of windsurfing.
Having said that, I can count the hours that I've been out on a slalom board in the last 1.5 years on one hand. I didn't really imagine after all the years in slalom that windfoiling would 'take over' for me in the way that it has.
I started foiling 2-3 years ago, and my van looks so much simpler now! Usually just 1 foil board and my wave kit, whereas years ago it would have been packed with 3-4 slalom boards, and all the rigs from about 4-10 metres! Ironically now, my time on the water has probably increased many times over, as I can get out on the foil in less wind and worse conditions than I would of before.
I honestly don't think that I can remember having a 'bad' day on foil gear- every day brings some progression, and an opportunity to learn or work on something new, plus heaps of fun just cruising around. What I would have seen as 'bad conditions' before are suddenly 'perfect for foiling', because gusty winds or choppy seas don't really matter when you have a foil. I'm still amazed at how efficient and effortless foiling is- the distance you can cover both upwind and downwind is crazy.
For those that haven't tried it yet, you should! The closest sensation to getting foiling, is maybe like the excitement you get when you first get the hang of being in the footstraps on a windsurfer, and the rapid progress you make when you first start planing. Except that the learning curve you have with foiling is heaps faster, and you can foil in a much broader range of conditions!
Where I live in Western Australia, the best combination for me is to combine foiling and wave-sailing. I use the same sails for both disciplines, and cover about 95% of all conditions with 1 foil board and 1 wave board! Who would have thought that 5.9 would be your biggest sail getting you foiling from 8-10 knots.
WZ: How is windfoiling developing in Australia?
JO: Windfoiling has really boomed here in Australia, and it's hard to see why it won't just continue to grow, with more and more windsurfers seeing the fun and taking it up, and more and more interest from kids and juniors, and athletes stepping across from sailing clubs. Who knows, maybe even some Wind Wingers will step across from other origins like kitesurfing and surfing?
Three or four years ago, it was only a few guys getting into foiling, and a lot of these were slalom racers who stepped straight onto race foils. I followed their progress with interest and remember thinking that it all seemed pretty unstable and out of balance, with only the best riders making it look good. At that time, everything seemed to be focused on race foils, big sails and light wind.
Thankfully this stage changed really quickly, and more balanced, stable gear and an emphasis on just foiling and fun has boomed, especially over the last 2 years. All the guys that were sitting on the fence 3 years ago have been convinced, watching their mates getting out on average days and having heaps of fun while they sit on the beach!
I always have my kit on the beach for people to try, and it's common that a beginner can get up and experience a few small flights on their first day! Usually they're hooked straight away and hunting around the shop the next day for foiling gear.
WZ: You have obviously embraced the freefoiling aspect of windfoiling with small sails and small boards. That was unexpected for an ex-PWA slalom guy. What's the reason?
JO: Coming from a racing background, I always thought that I would head down the racing side of foiling. When I first started, I did what many do and converted an old formula board into a foil board, and rigged up a cammed slalom sail. I was trawling the internet doing a lot of research at that time, reading up on foil designs, and I came across the Slingshot set up which had a reputation for being more stable and less twitchy, with the capability for awesome carving.
Slingshot had already been in kitefoiling for a while at that point, and I thought that experience would accelerate their windfoil division. I was interested by their foil boards (which were the opposite of my formula setup!), with a much shorter nose and inboard footstraps, and I spent a lot of time just reading up.
They seemed pretty progressive and ahead of the times, and as I read more about the brand I learned that the owner Tony Logosz and his brother (the owner/ developers) were out every day on the water windfoiling with the team riders, testing things and just having a lot of fun doing it.
That philosophy really appealed to me, and I think it relates to a lot of people. Tony and his brother started in windsurfing, then switched to kiting, then gradually added SUP, Surf and Wake to their brand. They then used that insight and technology when they returned to windsurfing and are one of the frontrunners in windfoiling, with a 95% focus on just having fun.
I think I was pretty lucky finding that foil setup; it was an instant game changer to get into free foiling. Although I love the speed and tactics of racing, I was totally hooked by the foiling sensation, and how simple it was to carve around on an early-planing foil with a wave sail in just 8-10 knots. Because the foil was so stable, I progressed every session, and then when I got my hands on a foil-specific foil board, the fun factor just exploded! Everything was balanced and just worked.
Now we're foiling in pretty much any conditions- 8 to 35 knots on a 3.4 – 5.9m sails. Initially, we were mostly sailing flat water, but my friends JJ and Simon started hitting the ocean riding rolling swell lines, carving down them on long downwinders, and I got pretty hooked on that too!
In all honesty, we're amazingly blessed here in Western Australia with so many good spots and consistent wind. There's a lot of variety and pretty much endless possibilities… I often find myself just laughing on the water, thinking "How good is this?!"
WZ: A recent survey we made showed that about half of windfoilers are more into racing, and the other half more into freeriding / freestyling. How do you see the evolution of the sport going forward?
JO: It was an interesting survey. At first, I was a little surprised that so many people were into racing / free racing (50%!), but I guess it makes sense because so many of the first people to try foiling were competitive racers already, looking to get more out of light wind days.
Looking ahead, I think we will see more growth in Fun Foiling, where people can use smaller sails and go foiling in stronger and stronger conditions. While you can keep the gear light and responsive, you can progress quickly- whereas race gear turns into a bit of an animal in breeze for most people.
Ultimately people want to have fun on the water, and the quick learning curve, fun & easy ride, and not needing to purchase heaps of kit will appeal to a lot of people.
WZ: How do you see the windfoiling grow in comparison to windsurfing?
JO: I think that windfoiling has the potential to grow to a similar level as windsurfing, perhaps even slightly bigger for most aspects other than wave-sailing. There are two keys things in its favor I reckon:
The initial learning curve is way faster- people can quickly get planing / up on the foil and have a lot of fun, whereas regular windsurfing takes a lot of persistence to get through the early stages, get in the foot straps and then get planing. I think windsurfing loses a lot of people, particularly young people, because it just takes too much time and perseverance to get through those early phases to the real fun.
With foiling you only need one board, one foil, one mast and a couple of sails to handle a broad range of conditions. Financially it's more accessible, and you're also getting more water time.
Honestly, I think windfoiling is a game changer for the sport. After just two or three basic windsurfing lessons to understand how the sail works and where the wind is coming from, potentially anyone can step onto a foil setup, get some little flights and feel the sensation! That's when you get hooked!
For people with a sailing background, and kids coming from dinghies, I think they can learn in a truly short time frame. The Olympic class looks pretty exciting but it's also pretty high-end and expensive; hopefully in time we'll see some classes develop in a more accessible price range with aluminum foils and no-cam sails and we can grow youth foiling and club racing from the grassroots up.
WZ: Jesper, thank you for answering our questions. The last word is yours. Do you have anything to add to close this interview?
JO: If you have not tried wind foiling yet, then give it a go. You don't need to be a great windsurfer to have a lot of fun on a foil- it's really accessible even to a complete beginner.
No matter your level, I would strongly suggest starting with a fun set up; a wave/ no-cam sail and an easy early style lift wing. Just go and have fun to start with, and then you can always switch to racing later if you decide that's your thing.