We're happy to introduce a guest writer on the blog today. Doug Reid has a great story to tell about his experience with race windfoiling.
My biggest takeaway from this read is that we are lucky to have such a great community in our sport, supporting each other whatever our level, and have fun together on the water. Hang loose!
Please welcome Doug on the blog:
Quick Introduction
My name is Doug Reid and I have been windsurfing for almost 8 years. I learned to foil back in October 2017 and have been teaching others how to foil over the summer.
From my first flight, I was hooked on it and knew that this was something I wanted to pursue. After a quick email to the UK Windsurf Association, I found out that they would be running foil racing alongside the formula racing on the National Cup Series and that all I needed to enter was to become a member and pay my race fee.
---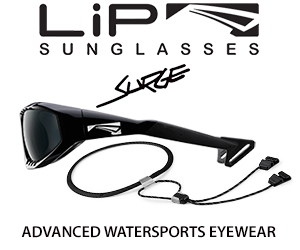 Sunglasses designed for watersports!
Use code WINDFOIL-NATION at checkout for 5% off.
Claim Discount
---
So What Kit Do You Need?
This was something discussed at length on various forums and facebook pages and from my experience (be it only one race) you need kit that will get you flying and able to sail upwind/downwind in 8 knots. Most of us had sail that was 9m or bigger however one of the racers was on a 7.8 slalom sail and able to make it work.
The other, and perhaps more important, bit of kit to think about in light winds is the front wing. All bar one of the racers were on Starboard race foils (95 mast, 115 fuselage, 225 rear wind). The racers who had the 1000 front wing were able to pump more effectively onto the foil than those on the 800 wing, so a tip for the light winds is get a bigger front wing rather than a bigger sail. It probably helped that the top racers were also top RSX or Formula sailors.
The boards were a bit of a mix between race foil boards and converted formula or large slalom boards. Speaking to the other racers everyone was in agreement that as long as your board is wide enough and strong enough then a foiling-specific race board is less important than a good front wing, sail, and having it all set up to work for you.
First Experience Racing
Firstly everyone at the event was extremely helpful and friendly so if you are thinking about doing your first race but are a bit anxious then don't be. It was my first time and I didn't really know what I was doing but the other racers and the organizers steered me in the right direction.
---
The ultimate board protector that doesn't get in the way.
View Today's Price
---
The first day of racing was very light with only one race in 6-8 knots. Due to the light winds, only 2 racers managed to complete the course.
The second day we were praying for wind and after a very light morning the wind finally filled in with 8-10 knots. 3 racers were eventually completed with some close racing at the top. There was also some close racing in the lower half of the fleet with those of us who were not experienced racers. I'm sure the top racers were looking out for the wind shifts and favored sides of the course but for me, it was more a case of not dropping the sail or tacking in a lull. Unfortunately, I didn't follow my own advice and a few bad tacks here and there put me in a solid 5th out of 6.
Even though I didn't do that well on the scoreboard I had a fantastic time racing and pushing my gear beyond what I had ever done before.
To those of you who can get your kit flying in 8 knots I urge you to give racing a go, even if you don't do well you will improve your skills and have a great time doing it.
One final piece of advice: GET FIT!
If the winds are light then there will be a lot of pumping.
Doug