Continuing our series of interviews with #windfoilgirls, let's meet a young athlete from Norway. Helle Oppedal is only 17 years old. She used to compete on BIC Techno and RS:X, but she is now a full-time windfoiler (she can also be seen on a slalom board sometimes, but not that often).
Helle has competed in Youth Olympic Games in Argentina (Buenos Aires) in 2018, and she is now ready for her first PWA (Professional Windsurfers Association) foiling event in Japan, May 10th-15th 2019!
Name: Helle Oppedal
Citizenship: Norway
Home spot: Sola Stranden
---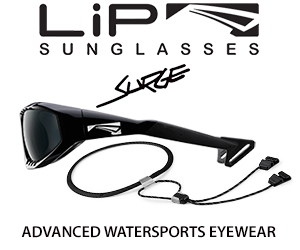 Sunglasses designed for watersports!
Use code WINDFOIL-NATION at checkout for 5% off.
Claim Discount
---
Competitions: Represented Norway in the Youth Olympics
Instagram: @helle_oppedal
Windsurfing since: 2009
Windfoiling since: 2017
---
The ultimate board protector that doesn't get in the way.
View Today's Price
---
WZ: Hi Helle, could you give us a bit of background on yourself?
Helle Oppedal: I live in Stavanger with my family, my mom and dad, and my three little sisters. I am going to a sports school in Norway, so I get to have a fitness session every day before school, and after school I usually go windfoiling. I enjoy windsurfing with my sisters and my friends.
WZ: Tell us about your first time on a Windsurf foil?
HO: The first time I ever wind foiled was the summer in 2017. I just got my RS:ONE equipment, and it was in perfect conditions for foiling. I remember trying to put the foil together for the first time, I really did not know how to put it together, however, I managed to do it (with some help) 😉
I lived near the sea, so I carried the equipment down to the fisherman´s pier and went out sailing. When a gust hit my sail, I remember leaning all my weight on my back foot. My board took off, and suddenly I was flying.
I loved the feeling of being free and not hearing any noise, it felt peaceful, however soon the entire foil was over the surface of the water and I was catapulted badly! Even though I was scared from the catapult, all I wanted to do was to fly again. It still feels like that today, I am always longing to fly.
WZ: Now you are going to participate in the first Women PWA foil race ever. How do you feel about it?
HO: I am super excited! I can't wait for the first start with all the other girls. I am curious to see how high the level is. In Norway, there are not a lot of other girls windfoiling. I am mainly training with boys, so I am very excited to exchange tips and experiences with all the other girls.
WZ: Why do you think there are so few women windfoiling?
HO: Well, it is a difficult question to answer, but I think it is because of the inequality in the sport itself. The male windsurfers are getting way more attention, more prize money, more sponsors, more events, and more respect.
I get the impression that a lot of people are not taking the women windsurfers seriously, not even in the PWA. I was surprised when I saw the world tour calendar for 2019, and I saw that there were a lot of events marked "Men only". In most sports, inequality would not be acceptable. Why do we allow it in the windsurfing community? 
Once I was asked why I even bother windsurfing, because no one really cares about the female windsurfers. This makes me just want to push harder and fight more. It is totally understandable that women don't want to put a lot of effort into a sport that discriminates against women.
To bring more women into the windsurf community and on the water, we have to fix the problem at its roots. Men and women should be equal, no matter what!
WZ: Windsurfing has unfortunately decreased in popularity since 2000. Do you think windfoiling will help to give a new birth for the sport?
HO: Absolutely!! Wind foiling is allowing us to sail in conditions with way less wind. I think this makes it easier to get more time on the water. Wind foiling doesn't require much equipment.
All you need is one board, one foil, and the number of sails is optional. The price of the equipment varies by how good the equipment you need is, but you can get an okay set of equipment for an okay price. Wind foiling is also something new and exciting which I think will get more attention.
WZ: Windfoiling may become an Olympic discipline eventually (update: windfoiling is now in the Olympics). What do you think about it?
HO: I would love for windfoiling to become an Olympic discipline. I have been to the Youth Olympic Games, and it was really the best experience of my life. The whole concept is very inspiring and exciting.
Also, I think that wind foiling is something that can bring all kinds of windsurfers together. If foiling becomes an Olympic discipline the Professional sailors (PWA) and the Olympic sailors (RS:X) can finally come together in a whole new class. Windfoiling is really the best of both worlds.
WZ: What do you think of the future of the sport let's say in 10 years from now. How will it develop?
HO: I think we will be able to windsurf faster in even lighter winds. I also think that foiling will be an Olympic discipline. When the Professional sailors (PWA) and the Olympic sailors (RS:X) come together, the level will definitely rise. It will be super exciting!
I hope to see all of you flying on the water!