Windfoil Zone is stoked to share this interview with Monty Spindler from the renown sail company Loftsails. We talked of course about the new Skyscape, designed for windfoiling, but also about his views on the development of foil windsurfing.
Name: Monty Spindler
Citizenship: USA, residing in Tarifa Spain
Age: 62 years
Home spot: Las Dunas, Tarifa Home town: Annapolis Md USA
---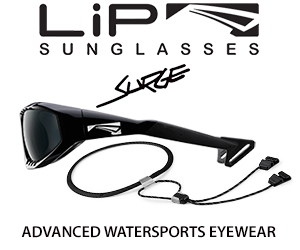 Sunglasses designed for watersports!
Use code WINDFOIL-NATION at checkout for 5% off.
Claim Discount
---
1 – Monty, tell us a little bit about yourselves and your role at Loftsails?
I've been preoccupied with the wind since an early age, my parents sailed Optimist prams with me when I was under 10 years old. My attraction to the wind led me to work in yacht and dingy sail lofts when I was in my teens. Racing all types of boats, I changed to windsurfing in the early 80's. The Loftsails brandname and logo belong to my office Windscape SL in Tarifa, Spain. I am dedicated to developing "animated rigs"… rigs greater than the sum of the parts – alive.
Check out the beautiful "Story of Monty" filmed in Tarifa:
2- How many people are working with you in R&D, and could you briefly explain how is your design process from conceptual idea to finalised product?
---
The ultimate board protector that doesn't get in the way.
View Today's Price
---
The core test team is Fernando Martinez and Ramon Pastor. This pair works together to evaluate and improve all Loftsails' designs. We work together developing intensively our Oxygen, Switchblade, and Skyscape designs. Loftsails also has specialists that contribute to our research and development:
– Diony Guadagnino and I work on our wave designs the Pure Lip and Wavescape, as well as our Skyscape foil design.
– Deivis Paternina is a Isla Margarita freestyle specialist who I work with here in Tarifa. Deivis travels looking for competitions, he provides excellent feedback for our Airscape freestyle design.
– Pascal Toselli is a top PWA contender who visits Tarifa and provides essential feedback for our Racing Blades.
– Erik Beale and Farrel Oshea are serious, dedicated speed freaks who push Loftsails Speed Blades.
– Curro Manchon, Patrik Polack and Joao Rodrigues are all Raceboard specialists who work with me to advance our Raceboard Blade and Raceboard Blade LW.
– Fernando Martinez and I develop the Blade FR, our dedicated Formula racing design. Fernando has won the Spanish Formula Championships 6 times.
3 – Loftsails is now launching the Skyscape, dedicated to foil windsurfing. Could you tell us a bit more about the sail and what features have specifically been designed for windfoiling?
To begin Skyscape development I interviewed a number of foil riders asking what their parameters might be for their ideal foil design. The feedback was consistent: light, slightly higher aspect ratio (shorter boom), and slightly firmer leech twist.
The Skyscape is built well as I am always concerned with longevity. To reduce weight the batten count is reduced to five.
Windfoiling appears to be best suited with smaller sail sizes than freeriding and slalom. To develop greater low-end power, the Skyscape is designed with reduced perimeter tension, which allows the rig to breathe effectively in light winds.
Reduction in profile suits low-drag foiling, while positioning the slim profile at the cross-batten/harness line position assists foil stability.
The foil-design feedback was consistent apart from cams – some wanted them, some did not. Two Skyscape versions were initially prototyped, very similar in design apart from cams… one with 3 cams, one cam-free… tests proved the cammed version as our series Skyscape 2018.
4- Can you also use the Skyscape for regular windsurfing. How will the sail behave compared to a traditional freeride sail?
YES! I had excellent freeride sessions on our Skyscape! The wind range is slightly lower for the Skyscape, and the feeling is lighter and more compact.
5- We see that several windsurf board producers offer now "foil-ready" boards, which means that they are not 100% dedicated to windfoil, but can be used with a foil. Do you think it will be the direction for sail producers as well, "foil-ready" sails?
Many slalom boards, especially if of larger volume, include deep Tuttle fin boxes which are compatible with most foils. All sails are foil-ready!! In my view, foiling is fun using any design. To take the fun to new heights, and for competitions, specialized foil designs are an excellent option.
6- Windfoiling for the large public really started in 2017, but it is still confidential compared to traditional windsurfing. How do you see the future of windfoil? Will it remain a niche within windsurfing, or will windfoil equipment be something most windsurfers will have in their quiver?
In my view, it is likely that windfoil will take some energy from Formula windsurfing and light wind slalom windsurfing – 8.6m and up. Presently windfoilers use all kinds of windsurf gear to learn. For the future, I believe there will be an increased demand for Windfoil-specific designs for racing and learning. Windsurfing foil designs are likely to continue the evolution to make windfoil more accessible for all-growth is inevitable as it is so much FUN!
7- The last word is yours, Monty. Do you have anything to add to conclude this interview?
Personally, I find windfoiling a fascinating new frontier! It takes time to become comfortable, the rewards from the time invested are huge. Windfoiling, as it is now, is in my view more sensitive to sail size compared to freeriding and slalom windsurfing. To be comfortable, I suspect one should step down at least one square meter in sail size. I suspect windsurfing foil designs will evolve to become easier and less size-sensitive, which will lead to more windsurfers experimenting with windfoiling.
Monty, thanks for answering our questions! Thank you! Good winds!