While windsurfing is mostly about sailing back and forth in the same area, windfoiling offers you the possibility to explore and sail along the coastline of your local spot in a whole new way.
Indeed, the foil gives you tremendous upwind and downwind capabilities, and long-distance sailing has become a fresh way to enjoy windsurfing. We see long-distance competitions popping up or challenges where it's more about sharing an adventure with friends than actually winning the race. A bit like in the good ol' days with "windsurfer" competitions.
To illustrate this new long-distance discipline, we are sharing the experience of Øyvind Birkeland, windfoiler from the west coast of Norway. He shares the stoke and some good security tips at the end of the article.
Try it as well, long distance is great fun and a memorable experience!
Øyvind Birkeland:
---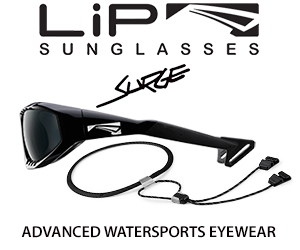 Sunglasses designed for watersports!
Use code WINDFOIL-NATION at checkout for 5% off.
Claim Discount
---
"I took a bit of a long-distance trip yesterday with my slalom foil setup: JP135, 780 wing and a Neilpryde Flight EVO 8.0m. My idea was to have a blast going downwind back home!
A few of my mates had decided to go windsurfing at a place called Hellesøy. As it is almost out in the open North Sea, just sheltered by some flat island, there is often more wind there than any other place.
But for me, it is 1.5 hour drive, so I went there by sea. My home spot is located in a 4km wide fjord that exits in the North Sea. It's the fjord where the Norwegian Navy some time ago smashed into an oil tanker in the dark…
To get to Hellesøy, I would have to go upwind up to the opening of the fjord, and then round the Cape of Øygarden and go downwind to Hellesøy.
---
The ultimate board protector that doesn't get in the way.
View Today's Price
---
On the way upwind I had sunshine most of the time, some rain showers with rainbows, and most of time just enough wind to comfortably fly. I had a small period with no wind, but luckily it wasn't for too long.
Rounding the cape, I found a very nice area. Lots of small flat islands, and actually flat water.
I would have loved to stay there for some time, but I was a bit tired from sailing upwind almost 60km. And the wind was suddenly nuking.
When sailing overpowered with an 8.0 on the upwind, the 1m wide JP230 board gives a lot more control and leverage than the 84cm wide 135.
Going back home my original plan of blasting full speed had changed. Huge chop, and in some area swell, combined with being quite tired, resulted in taking the shorter route.
So I went deep downwind and stayed around 20-22knots with both feet firmly in the straps.
It was still great fun, and the 135 with the small wing is so nice on the downwind.
All in all, it was a nice trip. And it shows that you do not need to have huge gear to go for a nice long distance. But of course, I could have done it much quicker with a 9.0, 1m board and 1000 wing. 80km sailed, and 3 hours. "
Here is a video of Øyvind in long distance mode (not the same day):
I did take some precautions before my trip. Here is what I usually have with me for long-distance foiling:
I bring a waterproof old style Nokia phone, and my father owns a boat in the area. So I can always get help within a few hours. Or in worst case call for emergency.
Always sail upwind first. Don't go too far downwind from home. If the wind drops it will be easier to slog downwind.
Stay far away from large ships. If I see a ship in the distance, I never cross where it is heading. Even if it is far away.
I usually bring 1.5 liter of water in my NP hydropouch
Use a warm wetsuit, floating impact vest, and helmet.
Bring some meters of 3.8 dynema line in case something snaps
I check my gear regularly, only use 3.8 dynema lines, and change the tendon two times a year.
See you out there!