Taaroa Hydrofoil has been around for several years already, but it may be a new name for you? The brand is however recognized as a premium quality foil brand in Europe, and their focus on safety, quality, and environment makes it a very good alternative to the "big brands".
Today, we have asked Martin Turbil to tell us more about Taaroa, the products and their vision of foiling:
Name: Turbil Martin Age: 33 Citizenship: French Home spot: Fréjus, south of France Favorite foil gear: NOE UHM , JOY 90 carbon
Windfoil Zone: Thanks for answering our questions! Could you give us a little glimpse into your personal life?
Martin Turbil: My name is Martin Turbil, I am the product manager for TAAROA, I have been living in the south of France for the last 7 years, close to the Mediterranean sea. It is the perfect spot (and windy) to live with my family (I just had a little girl!) and develop hydrofoil products for TAAROA. WZ: Tell us about the Taaroa brand? How did it start and where are you today?
---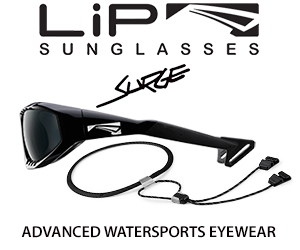 Sunglasses designed for watersports!
Use code WINDFOIL-NATION at checkout for 5% off.
Claim Discount
---
WZ: Tell us about the Taaroa brand? How did it start and where are you today?
MT: The story of Taaroa started in 2012 when we introduced the SWORD, at the time; Taaroa was amongst the first brands to propose hydrofoils for leisure to the market.
The brand was heavily focused on competition for the first 4 years and then we started developing more accessible products. Now we offer a full range of products and components, with modular designs, covering all aspects of both kitefoiling and windfoiling.
WZ: Kitefoiling has been around for a few years already, and like several other kite brands, Taaroa is now developing into windfoiling. Tell us why you're moving in this direction and how your brand vision differs from others.
---
The ultimate board protector that doesn't get in the way.
View Today's Price
---
MT: The windsurf market is compelling as it is very well established and ready for a change. Moreover, there are a lot of synergies between the two types of products, while the design of components is quite different between kitefoils and windfoils. So it made perfect sense for us to enter it.
Taaroa came to the market with a range of windfoils in 2018 that were very accessible and progressive. We have made a lot of efforts to optimize our products dimensions. If we compare our foils with the competition, our wings and fuselages are smaller without compromising the accessibility and performance.
The TAAROA team is comprised of riders and engineers, both in hydrodynamics and materials structure. This collaboration allows us to develop highly optimized components. Each wing has its own profile and design, which makes them quite specific and very efficient.
WZ: You have recently launched the Noé windfoil range. Would you tell us a bit more about the range and their specificities?
MT: The NOE range of foils is Freeride / Performance-oriented. We propose two sizes of masts (80 and 97cm), two sizes of fuselages (75 and 85cm); also two types of wing sets that are optimized for freeride or freerace.
All these components are easily interchangeable thanks to the modularity of our foils, making them quite progressive. Customer feedback and professional testing confirms that we have the right approach. WZ: Do you have any plans to develop the range further?
WZ: Do you have any plans to develop the range further?
MT: We will continue to develop new parts to complete our offering and make the NOE range even more complete and efficient. I can tell you that we have some nice things coming up in 2020, expanding our vision to make TAAROA users progress with our technology.
WZ: Windfoiling is still very young. How do you see the future of windfoiling? Just a trend or a true revolution in modern windsurfing?
MT: Windfoiling is definitely the future, now it is up to TAAROA and other manufacturers to offer foils that are even more accessible, efficient, and safe, in order to reduce the barriers to entry; notably the "fear" to fly above the water.
I sincerely believe that everyone can learn very quickly and safely – that being said, you need to choose the right product when you start foiling! WZ: Thank you for answering our questions. The last word is yours. Do you have anything to add to finish off this interview? Be careful with windfoiling, once you have tried you cannot take a step back… !