The PWA (Professional Windsurfers Association) World Cup season is approaching and Windfoil Zone had the chance to catch up with one of the favorites to claim the 2019 world title in foil, Sebastian Koerdel.
Sebastian finished Vice-World Champion in foil last year, right behind his teammate from Starboard, Gonzalo Costa Hoevel. Of course, we have asked him about his ambitions for 2019!
Name: Sebastian Koerdel – GER 220
Citizenship: German
Home spot: Tarifa
---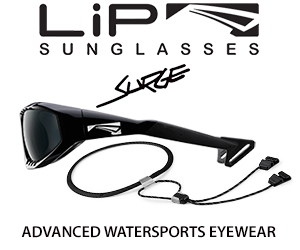 Sunglasses designed for watersports!
Use code WINDFOIL-NATION at checkout for 5% off.
Claim Discount
---
Sponsors / Brands:
– Nordmann Metal Cutting Tool Monitoring
– GA Sails
– Starboard / Starboardfoils
---
The ultimate board protector that doesn't get in the way.
View Today's Price
---
WZ: Sebastian, could you give us a little glimpse into your personal life?
Sebastian Koerdel: At the moment, I spend most of my time in Tarifa. I train there in the winter and go there between most of the World Cup's events. I love the life in Tarifa, temperatures are reasonable all year and there is always wind around for foiling and slalom.
There is also a great variety in the conditions we get here, it's just a perfect place to train. Occasionally we get some good swells and there are a few beautiful surf spots close by. I enjoy surfing a lot as recreation, whenever it's possible. Other than that I like to play the guitar a bit and just enjoy a beautiful sunset on the beach.
WZ: Tell us about your first foiling experience.
SK: My very first time foiling was a few years ago in Germany. A friend of mine had one of the very early foils and we tried it on Constance Lake. I could fly for a few seconds, but it was super unstable and difficult to control, so I did not enjoy it.
After that, Alex Cousin gave me his foil to try during the World Cup on the Costa Brava in 2016. However, the wind completely disappeared and again, I sat there without a real foiling experience.
Then finally in the spring of 2017, I met up with Gonzalo (Costa Hoevel) in Tarifa and he literally taught me the first steps on his own foiling gear. I was in awe with the sensation of flying and the silence that occurs when you lift off.
It's really something special. However, my first day was also very exciting as it was blowing 10-20 knots offshore and Gonzalo kept pushing me to go all-in. That meant also that there were a few massive crashes on my first-day foiling.
WZ: You finished second at the PWA windfoil ranking last year, congratulations! How do you feel after this performance and what are your goals for 2019?
SK: I feel great with that result backing me up. On top of that, I was able to win the Azores Open Foil challenge in November after the PWA finished and that also gave me a big motivation boost for the winter training. It was important for me to see that I could win a big event on an international level.
But in the end, only the PWA is the real thing so my goals for 2019 are to win an event there and try to fight for the title in foiling. However, foiling is developing so rapidly that you never know how fast your competition is until you meet them at the first event.
It will be super exciting to see how the gear developed and who trained best during the winter. I hope I will still be up there at the top.
WZ: Do you still train slalom, or has windfoiling taken a larger part of your program?
SK: I still love slalom, especially in mid to strong winds! I want to do good in both disciplines, that's why I try to split my training evenly between the two disciplines.
Maybe foiling gets a bit more time though, it's just so much fun!
WZ: Kitefoiling has been around for a few years now. In your opinion, why did it take so long for windfoiling to emerge?
SK: Wow, I have no idea, maybe we were thinking too much about having multiple foils in the water to guarantee a stable flight like in the really old days.
Two years ago, I would have never believed how stable we are able to go now with just one foil in the water. Maybe no one dared to think that it was possible.
PWA final podium together with Gonzalo and Antoine Albeau
WZ: Windfoiling is still very young. How do you see the evolution of the sport going forward? Is it just a fad or a real revolution of modern windsurfing?
SK: For me Windfoiling is here to stay. It just opened up so many new possibilities. When you go slalom sailing in 8-10 knots you mostly feel underpowered. If you then jump on the foil with the same sail size, you feel like someone turned up the wind speed by 5 knots.
Suddenly, you are powered up and being on the water gets much more exciting. You can comfortably go on radical up and downwind courses that enable you to discover all the parts of the spot you are sailing in one session.
Even casually going exploring up the coast here in Spain is a lot of fun for me. I can go up the coast for 30km against the wind and come back down in one session with ease. That is 30km distance against the wind, so a lot more kilometres sailed.
That way foiling enables you to go to places which you would not see with normal windsurfing gear on the water. Maybe in the future, we might see foiling tours that span over several days and hundreds of kilometres with a group of friends and a support boat.
Especially in the racing segment I feel that there is still more room for improvement in terms of efficiency and control and I'm excited to see how far we can push it.
The one thing I am certain about is that the sport will grow in the future. More and more people will try it out and start enjoying this beautiful form of windsurfing.
WZ: Many people haven't tried foiling yet. What argument(s) would you use to convince someone to give it a try?
SK: Well, the best argument is that I don't know anybody who gave foiling a serious try and stopped it after that. Everyone who tries it sticks with it.
I mean, you literally fly over the water with great speed, ease, and the freedom to go almost anywhere you like. It's hard to find something better than that!
WZ: Sebastian, thank you for answering our questions. The last word is yours. Do you have anything to add to finish off this interview?
SK: Thanks for the interview! I hope I can inspire a few people out there with my words to start foiling and get on the water.
If you have the chance to try out foiling, go for it! It's an amazing feeling and you will enjoy your time on the water a lot. And that's what it's all about.