Have you ever dreamed of a website which combines a guide of the very best spots for windsurfing (and other sports) and a booking site to find rental houses near these windsurfing spots? It actually exists and we have tested it out!
Sportihome, the perfect solution for sports lovers
Sportihome was developed by two French board-sports fanatics, Fred Diaw and Sylvain Morel. It's an online marketplace for vacation rentals, based on the same principles as the well-known site AirBnb, but the main difference is that it's dedicated to sports lovers, and windsurfers / kitesurfers in particular.
Thanks to their platform, you can search the best spots on the world map and find rentals near the spots with the perfect host.
For the sport traveller, it's the perfect tool: be able to rent a holiday house near the best windsurfing spots from someone who understands our needs and requirements. Best of all, the host knows "his spot" so well that he will give you the best tips and advice to make the best out of your sessions, and maybe even share a couple of sessions with you!
---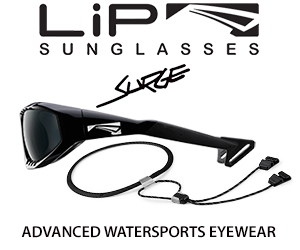 Sunglasses designed for watersports!
Use code WINDFOIL-NATION at checkout for 5% off.
Claim Discount
---
For the host, it's also fantastic to be able to rent a room or a house to someone who shares the same passion and values. People from a same community, like us "windsurfers", have respect for each other and it feels safer to leave your house to someone from the community. Personally, I'd rather rent my summer house to a fellow windsurfer than a total stranger on AirBnb…
How did Sportihome start?
Sportihome was founded in 2017 and is growing rapidly. As of today, you will find 46 sports represented. These activities that are at the heart of the site: windsurfing, kitesurfing, surfing, paragliding, climbing, trekking, horse riding, mountain biking and road cycling.
Sportihome started in France and is most developed in this country, but the platform covers now 38 countries with 24,000 users, and 1100 spots registered. You will find more than 6000 rentals with a price range going from €10 to €1000 per night, covering many different needs and preferences.
---
The ultimate board protector that doesn't get in the way.
View Today's Price
---
We've discussed with the founders Fred and Sylvain and they told us how they got their idea:
The funny thing is that Fred and Sylvain had actually the exact same idea at the same moment, but without knowing each other. It's only when then met by chance during a weekend with friends that they shared their ideas and realised how close their visions were to each other.
"We were so aligned in our thoughts that it really made sense to find a way to work together and make it happen", explained Sylvain. So as a result, Sportihome was co-founded by Fred and Sylvain in 2017.
How does Sportihome work?
Sportihome has made it really easy to find exactly what you are searching for in three steps:
If you own a room or a house near a great spot, you can register it in the Sportihome's database free of charge and rent it to other sportsmen. As AirBnb, Sportihome will only take a commission on the rent when the rental is confirmed. This is an ideal and proven model, everybody wins!
You have different filters available, deciding the level of intimacy you wish to have with the host (entire place, private room or shared room), the number of people, and your budget of course.
Sportihome is working with some of the big names in our sport to spread the word about this awesome platform. Here are what they say about Sportihome:
"I really think it's an interesting concept. It gives people the possibility to share with each other other the places they love, and discover new places as well".
"It's really a genius idea! Personally, I have many connections in all the spots I travel to, but for someone who wishes to travel to a new spot without knowing anyone, Sportihome is really perfect!"
"It's such a great concept. It connects sportsmen together, share their passion and their experience".
Review of Sportihome's website
We have also tested the website and really loved the concept right from the start. Even if you are not planning any holidays yet, it's great to navigate the map and look at the different spots available with descriptions for community members. It gives you inspiration for your next trip. The navigation is easy and the filters work great.
Even if you have no intention to rent a place and just want to contribute to the community, you can also share your favorite spot by submitting a description on the website. It's a great way to make people discover new spots and share the stoke.
The only thing we are missing is a better spread of holiday houses around the world. The concept is less than 2 years old and the community is of course most active in France and typical places where French people travel ("French islands", Spain, …). However the number of hosts outside France is expanding quickly as people learn about the platform. We hope that our review of Sportihome will contribute to this expansion, as we really enjoy the concept.
Spot description
Conclusion
Windfoil Zone supports Sportihome as we really believe in this concept of sharing places and experience with the different sports communities. We wish the best success to Sportihome and hope that it will develop further, so that many other places in the world will pop up on the map.
We invite you all to join the community, try the search functions and register your place wherever you are in the world. Finally a holiday concept made for us, windsurfers and foilers !