I recently received the JP Australia Hydrofoil 135 L to review on the blog.
As you can see on the pictures, the weather is still quite cold, so I may need to wait for the ice to melt before giving my feedback.
In the meantime, I give you a quick look at how the board looks like.
This is the Epoxy Sandwich model, which is about 1 kg more heavy than the Full Wood Sandwich, but about €500 cheaper as well. The construction makes it a little bit more robust as well, which is great when learning how to windfoil.
The size of the board is 215 cm long and 86 cm large, so it looks very compact, but not clumsy. The footstraps are not shown on the video, but they seem very comfortable and solid. There are of course several inserts for footstraps, and I chose the ones, which are most centered on the board.
---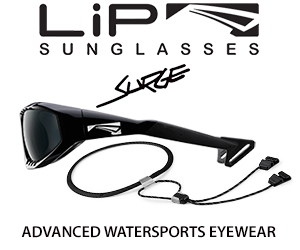 Sunglasses designed for watersports!
Use code WINDFOIL-NATION at checkout for 5% off.
Claim Discount
---
I'm now only waiting for spring to finally test this beautiful board. Stay tuned for the test reviews!