Katanka Windsurf Club is situated in Brazil near an inland lake. Since 2017, they have invested in a large windfoil fleet and this has been a game-changer for them. From being just a light wind sailing destination, it has now become a hot spot for windfoiling and a leader among Starboard foiling centers around the world.

We had a great discussion with Marcello Morrone, manager of Katanka windsurfing club, and here is his story of how windfoiling has changed everything for his club.
Windfoil Zone: Hi Marcello, thanks a lot for answering our questions. Could you give us a little glimpse into your personal life, and tell us a bit more about your club Katanka?
Marcello Morrone: Hi foiling friends! I've been windsurfing since the '80s. I was born in Brasília and for me, there's no better place to live in Brazil. I love my city and I love windsurfing. In 1991, I started my own Windsurfing school, called Katanka Windsurf Club.
In 2000, I finally abandoned my engineering career so that I could focus on the business full-time. My goal was to offer our customers all the services and facilities that would help them maximize their sailing time, with a focus on our very particular wind conditions.
---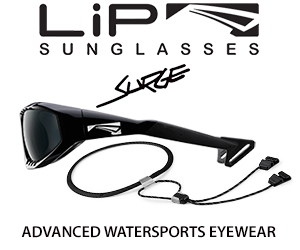 Sunglasses designed for watersports!
Use code WINDFOIL-NATION at checkout for 5% off.
Claim Discount
---
Everything from choosing the site to the architecture of the school, everything was planned this way in order to meet this goal.
WZ: The east coast of Brazil is a well-known destination for wave riders, free riders, and kiters, but we don't often hear about windsurfing in Brasilia. Is it a popular sport in your region?
MM: Yes, Brazil's coast is more than 8000 km long and there are a lot of great places to enjoy wind sports. Brasilia is not a windy destination; our strength is actually our advanced windsurf fleet.
The city was built basically in the middle of nowhere in 1960 to change Brazil's capital from Rio. One of the reasons for this project was simply to encourage people to populate inland Brazil. People came from all over to make a new life here, including my parents.
---
The ultimate board protector that doesn't get in the way.
View Today's Price
---
That's where the connection between coastal cities and water sports comes from. Everybody here loves water sports. Our artificial Lake Paranoá was built in the middle of the city to battle the effects of our extremely dry season.
Since the lake Paranoá was built, it has become extremely popular with wind sports. Brasília is considered the city with the second-highest number of registered boats, which is crazy!
So, Brasília is not a place that is normally chosen as a sailing destination, but it´s very easy to stumble upon a Brasiliense sailor who spends their vacation sailing in one of the windier destinations along the coast. However, for the remaining 330 days of the year, we are here enjoying the winds on our beautiful lake.
WZ: Could you describe the spot where Katanka is situated? What is the wind like and what kind of equipment have you been using before windfoiling came along?
MM: Katanka Windsurf Club is situated less than 10 minutes from the city center. With all sails fully rigged and ready, it´s easy to get out onto the water quickly – even if it's just during lunchtime. It´s ironic because I think our customers might be able to have more sailable days here, rather than in other windier places.
The wind here can be very tricky, with thermal winds and gusts during each session. Those who can sail in these challenging conditions will have more time in the water. At the same time, those who have the most efficient equipment for these conditions will be the happiest at the end of the session!
WZ: When did the club get their first windfoils and how many foils do you have today?
MM: My first windfoiling attempt was in July 2016. I was initially impressed by the silence, efficiency, and speed of the foil – it's still fresh in my memory!
Day after day, people started to realize that those who were riding foils were having more fun, were pointing higher, going faster and best of all, using sails that were 5m2 smaller. It was pretty cool to scale down the sail size needed.
At first, I was using an 8.6 m, and then I started to challenge myself in trying smaller and smaller sails. Of course, it captured everybody's attention – to plane with a 5.4 m beginner rig, while all my friends were in the water with up to 12.5 m sails and formula boards!
Quickly a lot of people were requesting to try out my equipment and since then, we have graduated to having around 40 windfoils in Katanka Club.
WZ: Could you tell us how windfoiling has impacted your club?
MM: The impact of windfoiling among windsurfers is HUGE. Sailors are learning a new and exciting way of windsurfing. They actually know the final result of each step of this learning. It´s predictable, so it´s safe. The learning curve isn't too steep, which makes windfoiling exciting for newcomers. Some customers have been to the club more often this year than they have over the past 5 years.
The efficiency of windfoiling can be easily described as having more time planning, while in less wind. Not only planning but also reaching unbelievable and exciting speeds in light winds, with much less effort. All of that with lighter and even less sophisticated rigs. If we have 30 minutes of sailing, we can spend those 30 minutes fully planning.
On racing against conventional boards, it becomes more evident. In poor wind conditions, when sometimes conventional boards stop planning, windfoils pass through the lulls pointing or not losing angle and complete the courses with a huge advantage. Also, anyone who masters racing tactics will enjoy their freeride sailings even more. Windfoiling makes the season look like it is windier than ever before because there are many more sailable days.
I often use small and simple rigs from the windsurf school to prove windfoiling's efficiency… Then I realized that I could bring windfoiling to our Windsurfing school. Many people give up windsurfing before they even get into the straps and planning. However, those who do get to this level won't give up.
It is more difficult to plane while windsurfing here than it is in a steadily windy place. We need to get planning faster as the wind gusts are shorter. Freeride boards do not work well in this situation. We require more acceleration and that's why Formula boards have ended up being the best. They start to plane faster, point higher, and have the best performance throughout the lulls. But a Formula board simply doesn´t work in light winds with less than a 10 m2 sail, which is a nightmare to handle for a beginner or intermediate sailor.
A BRILLIANT IDEA: learning on a windfoil
My idea was then to take advantage of windfoiling's efficiency and offer it to beginners. Beginners will first learn all the basics on a classic Starboard Start daggerboard and then they will switch to a windfoil board. With a 6.5 or 7.5 sail they will be able to plane in light winds and they´ll learn that magic much faster!
Since I had this lightbulb moment, I started to equip our school with foils. I was pleasantly surprised with the GPS speed performance of the freeride aluminium foils. With the stability and tranquillity of the 1100 cm2 front wings and 500 cm2 tail wing configuration, I was able to reach speeds close to the full carbon Race foil on reaches. Now Katanka Club has 5 plug-and-play freeride Windfoil equipment, specific for learning. More people are coming to the school, trying, and learning how to windfoil. This season, we´ll see some of the first sailors learning how to plane immediately on windfoiling equipment. This is a revolution indeed!
Last year, it was truly exceptional to witness a board hovering across the lake… Now it's the opposite – it's so strange to see conventional boards bouncing on the water with exhausted sailors who are working hard in the light winds, pumping huge sails. Windfoiling here is becoming the new norm.
WZ: How do you see the future of windfoiling?
MM: During racing competitions, windfoiling can bring the action close to the beach (not too close though, we need at least a depth of 1 meter) with exciting, shorter, and understandable courses. We had an exhibition race during the Raceboard nationals. The course was set very close to the beach. As we were flying in silence above the water it was crazy to hear the crowd screaming and applauding us with the commentator in the background . I've never seen that before in my 30 years of windsurfing!
In racing, we can now organize and have more races with more exciting courses in light wind venues. For example, I´m even planning to run a windfoiling slalom championship here in Brasilia. In 2017, we had nothing less than 13 weekend racing days at Katanka. That's quite a lot for a place like here. So, in the future we'll have more races in a more comprehensive sport for spectators and of course, even more fun races for the windsurfers!
Following Windfoil Zone has been a great inspiration. For example, there is that excellent and crazy guy from Switzerland (aka Balz Müller) who performs freestyle tricks on the lake. Not only does this open up the possibility for more radical opportunities in light wind locations but it could also start attracting young sailors to windfoiling too.
I hope that I'm right about the idea of having a windfoil board as the first board to learn how to plane on, instead of a conventional windsurf board. This could take the sport to a whole other level, bringing the very best aspects of windsurfing to those who might not have too much free time! Those who work hard, are busy taking care of the family, or perhaps simply live far from windy locations, making it difficult to find opportunities to have fun out on the water…
These people could find an easier sport to achieve an advanced level and they would be happy each minute spent on the water, and less frustrated from the lack of or bad winds. I often say to my customers that windfoiling has brought us the windsurfing we have been dreaming of – in the place that we live.
Last but not least, people will extend their sailing years, using lighter and simpler equipment. If I'm still able to walk when I'm 90 years old, I´d also like to still be planning on a windfoil!
WZ: What would you say to convince people who have never tried windfoiling?
MM: If I´m talking to a windsurfer, I try to make him remember how cool it was when they first learned how to windsurf. I tell them that the amazing feeling that they sometimes had after achieving a new skill can be achieved all the time when you are out on the foil!
It's awesome to learn something new, imagine how great it would be to get those feelings more often than just that first time! After 30 years of windsurfing, I have started to get a bit bored with jibing. However, just the other day I was extremely happy after my first foiling jibe – it made me excited all over again!
Also, I can talk about the new sensations of sailing in totally smooth windfoiling conditions too, just hearing the sound of the whitecaps hitting the board for example
Of course, I always offer for the person to take my own equipment out for a test ride. Usually, they can't get the board stable right away, but almost every beginner that gives it a try can't wait for a second round.
If I´m talking to a newcomer I would simply introduce windfoiling as the modern side of windsurfing, accessible anywhere. Especially for light to moderate conditions, although it's suitable for stronger winds too. Nothing is better than foiling…
WZ: Thanks Marcello for answering our questions, and enjoy our flights!
Credits:
Videos by Wowl Drones and photos by Adilson Lima