We are stoked to share an interview with 25x World Champion Antoine Albeau F-192: A fresh status on how windfoiling is developing and a small glimpse of what we can expect in the future.
Interview with Antoine Albeau F192
Name: Antoine Albeau
Citizenship: French
25x Windsurf World Champion
---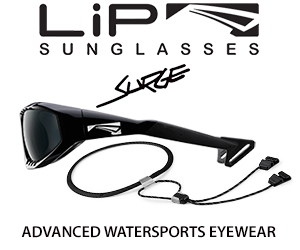 Sunglasses designed for watersports!
Use code WINDFOIL-NATION at checkout for 5% off.
Claim Discount
---
Sponsors: NP, JP Australia, MAN, Quiksilver, Sellsy, Chris Benz, Charente Maritime, Ile de Ré, Campings Charente Maritime, MMA Mader.
Windfoil Zone: Antoine, thank you for answering our questions about windfoiling. You started windfoiling long ago on prototypes. 2017 was the year when windfoiling really emerged on its own from windsurfing for the greater public. Could you explain why it took such a long time for windfoiling to finally become a commercial success?
Antoine Albeau: Yes, I was foiling before the year 2000 with Kevin Ozee and Rush Randle in Maui and even before tow-in big swell with Micah Buzianis in Maui, I think was not the time, Kevin and Rush were developing all this alone and fighting because nobody wanted to invest in it.
After the America Cup, the sport became super trendy and after that everybody wanted to give foiling a try.
---
The ultimate board protector that doesn't get in the way.
View Today's Price
---
In the winter of 2016, I got a knee injury while wave sailing and I couldn't train much in slalom so I decided to try foils instead. I ended up working with Neilpryde and F4 from San Francisco, my knee injury didn't cause me any problems while foiling.
This was super good for me and this was also around the time that windfoiling started to catch on and grow fast.
WZ: Many people ask us how much time it takes to learn windfoiling, how long do you think it usually takes to learn?
A2: Listen, I had 4 foils in my school on the island of Ré [Ile de Ré, France], my sailing center and I got a lot of interested people coming to learn, the minimum level you need is to be able to make a straight line in the straps and harness, so when you have this level you will need 1 hour to start flying a little bit and 2/3 hours to start flying a couple of hundred meters.
WZ: Could you briefly explain why you think people should try windfoiling, if they haven't already?
A2: Because it is simply something different, we are in a time where people want to try everything and they want to start flying, they also want to learn something new. When they also see people do it, they see how cool it is to fly over the water!
You also save some shitty windsurf session in gusty wind, then foiling will become good.
WZ: What kind of investment do you need to make in order to start windfoiling?
A2: You don't need to go buy stuff at the beginning. Last summer , I found it challenging to find windsurfing centers equipped with foils, but next summer there will be more, so just go to a school or center near you and start your foiling lessons.
Otherwise, just go out and get the Neilpryde alloy foil, which you can mount directly onto your slalom board and start learning how to foil.
Avoid breaking your board during your first foiling sessions!
Best Board Nose Protections For Your Next Windsurf Foiling Session!
WZ: A windfoil is an expensive toy for most people. Do you think it's a show stopper?
A2: This isn't right! With Neilpryde, we purposely made the aluminum foil for €800 to start. But it is true that the carbon foils are expensive, around €2000.
But do you know what is the most expensive? A 40cm carbon fin at €350, or a 1 meter carbon foil with 85cm carbon front wing and 40cm carbon back wing at €2000?
WZ: For you, what is the future of windsurf foiling? Just a fad or a real revolution of modern windsurfing?
A2: I think it is a real revolution, everybody wants to be on the foil, and we just need to make it even more accessible. With Neilpryde and JP we are working hard to make it even easier to learn and you will be pleasantly surprised.
WZ: You have now 25 world champion titles. Will the 26th be in the windfoil category?
A2: I don't know, this year we tried and sometimes we were racing in almost no wind, so if we end up in those weather conditions you will have to be 80kg and I am 99kg, so it will all depend on the conditions.
I know I am fast on the foil and I know that I will have to possibility to win. Again, it all depends on which weather conditions the PWA will run the races (rules of minimum wind limit)… so we will see!
WZ: Antoine, thank you for answering our questions. Do you have anything to add as a final word?
A2: Yes, even if your windsurfing level is not the best, you still have to give windfoiling a try, it will be even easier with the new foils that we are developing.