Foiling has been a revolution for windsurfing and will continue to grow in the coming years, but even dedicated windfoilers have to admit there's something new catching their attention.
The new sport "wingfoiling" is emerging and getting a lot of interest. Wing foiling seems to sit between kitefoiling and windfoiling. Winging combines great aspects of these other sports into something that feels completely new.
Is wing foiling better than wind foiling? Should you sell your sails and pick up a wing?!
It may come as no surprise that my answer is… why not both?
Both wingfoiling and windfoiling are new sports that are growing and improving every year. One is not better than the other, though some may be more fun in different weather conditions.
---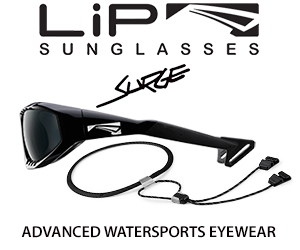 Sunglasses designed for watersports!
Use code WINDFOIL-NATION at checkout for 5% off.
Claim Discount
---
In this article we'll dive into the arguments of wingfoiling vs windfoiling, how they compare, why you may prefer one over the other, and get some opinions from expert windsurfers.
The Advantages of Wingfoiling
There are legitimate reasons some people are enjoying winging more than windsurfing. Here are the main reasons people give –
Easier to transport and set up. There's less equipment to transport and it's quicker to inflate your wing than rig up your windboard kit.
More versatile. With a wing you have a bit more control over how engaged it is and you can quickly neutralize it as needed, so one wing could work for a wide range of conditions like 10 to 22 knots.
A different sense of freedom. Being able to manipulate the wing in any way you can imagine means flying by your own rules in ways that you never imagined.
Obviously there are many windsurfers who will feel more comfortable with their sails and never convert to the wing, but I think both will have their place in the future and wingfoiling will probably be more appealing to a mass audience. I think surfers will take to winging quickly as it gives a similar sensation but a much expanded area to ride.
Some manufacturers are now making hybrid boards, made for "3 in 1" capabilities (SUP, wind, wing), so if you're a beginner you don't really need to choose one.
---
The ultimate board protector that doesn't get in the way.
View Today's Price
---
So you've heard my opinion on wingfoil vs windfoil, now let's hear from some experts in the space. The following 4 responses are from experienced windsurfers/windfoilers that have also tried wingfoiling.
Simon Croft: Windfoiler Converted to Wingfoiling
Simon Croft is the owner of Wellington windsurf school in New Zealand. He is a long-time windsurfer, windfoiler and he is now wingfoiling only. He tells you why:
My first experience foiling was through windfoiling. It came very naturally as it is very similar to windsurfing using familiar skills.
The feeling of windfoiling is very similar to windsurfing and I believe this is the best way for any windsurfer to get their first taste of the foil. For me, the appeal was the simplicity of adding one tool to my kit and I was able to get into this new sport.
Living in Wellington, New Zealand (the windiest city in the world) your average windsurf sail quiver ranges from 3.5m – 5.0m. I was then able to use those same sails in much lighter wind ranges on the foil where I normally wouldn't bother going out (as we are so spoiled with wind here).
Disclaimer: I can't stress enough how loyal I am to windsurfing. For years, kiting has tried it's best to lure me away but I stayed strong not giving an inch. Even windfoiling felt like a slight betrayal but the conditions never really clashed.
So to be honest, my first impression of winging was that it appeared a bit lame although possibly a handy tool to improve my SUP foiling. When giving it a go I was pleasantly surprised at first.
I was up and flying within half an hour in around 10-15 knots of breeze. The feeling was totally different to wind foiling, the wing takes a more passive role although as a windsurfer trimming on the Duotone boom was very intuitive.
The feeling of freedom is on another level. Every session on the wing blows my mind and has easily surpassed my expectations tenfold. You have the ability to truck upwind like a formula windfoil and yet completely neutralise the wing as though it's not even there. Simply surf any type of wave/chop at will. It's like tow foiling without the jetski noise and hassle.
This in turn poses some scary questions, would I start wearing board shorts over my wetsuit? Will I feel dirty owning a pump? And ultimately, will it overtake my loyalty to windsurfing/foiling?
The answer is yes and no. For me, at this point in time, each has its place, but the lines are starting to blur. Sadly, windfoiling for me has been squeezed out in favor of the more free and surfy winging in lightish winds and crappy waves. Windsurfing still holds its place in nuking wind/big waves.
So, for me in my situation, winging has become my preferred choice. To anyone else, there is still a strong case for windfoiling and it is certainly a great tool for light winds and also flatwater freestyle to take your existing windsurfing to the next level. Plus it is much easier to learn if you can already windsurf.
That said, if you are coming in completely new to any windsport I would recommend winging. If you are looking for a totally unique buzz I would recommend winging, plus in my experience teaching, it is much easier to pick up from scratch com.
My first steps on winging and wind foiling were on a hybrid board. It was great way get a taste of 4 sports in one board and certainly save space in the car.
I think as both sports progress, the boards will look much more specialized and I don't see a great amount of crossover in hybrid boards that work great in both disciplines. I would be happy to be proven wrong 😉
Dean Peaple
Dean Peaple is the owner of Core Adventure Sports in Texas, USA. Dean is also one of the managers of the North Texas Foiling Facebook Group, which has an active and friendly community of foilers.
Here's what Dean had to say about the wing vs wind debate based on his experiences.
Hello Windfoil Zone, thanks again for the invite and talk about our favorite subject, all things foiling.
If finances allow choose both, this way you are covered. For me, the choice to windfoil or wingfoil depends on location, wind strength, and water conditions.
I windsurfed for over 30 years before I began windfoiling and I am a big believer in dialing in the right equipment to ensure the maximum amount of fun every time you hit the water.
In the Spring of 2019, I watched the videos of the Slingshot and Duotone riders flying on wings and thought "wow! that looks pretty cool". I received my first wing, the 4.2 Slingwing V1, and set about learning how to foil it. That summer the wind was super light in North Texas and I had to wait until late September before I got my first wing foiling rides and I was instantly hooked.
I still really enjoy being fully powered up wind foiling on a 4.0 and a small foil, as there are so many tricks to learn (duck gybes, boosting air, 360's etc) I never get bored with it, we had a windy June and I wind foiled non-stop.
The wing foiling I call "airborne surfing"! We don't have actual waves on lakes in Texas, just steep chop, so wing foiling high up on the foil and cranking as hard as you can into the steep chop can be super exhilarating!
When it comes to learning wingfoiling vs windfoiling, I think wing foiling is probably easier to learn the basics of getting up on the foil and getting the first initial glides, but last year the wing sizes were pretty small and it got a little frustrating having to wait for a good 18+ knot wind to keep practicing.
The new 2021 wings have changed all that and I am now flying in 11-12 knots with the Slingshot SlingWing V2 5.4 (and I am 90kg/200 lbs).
The amount of R&D gone into the new equipment is staggering, I have never seen such a fast amount of changes between all the brands, if you are thinking of starting winging, then go for it with the 2021 kit, you will progress very quickly.
When I learnt to wind foil, the foils were super difficult at first, and it was exhausting work, but again the new wind foils and boards have accelerated the learning curve.
When it comes to a hybrid wing/wind board or dedicated boards, if you asked me that just 3-4 months ago I would definitely say go dedicated SUP/wing foil board.
However, some of the brands are each coming out with 3 in 1 boards for wing, SUP and wind foiling. I know you tend to compromise one thing for another but I'm big into being "equipment minimalistic" these days.
I drive to the beach with one wing board and one wind foil board, so if I go to the Texas coast having one board for all disciplines would be just the ticket.
Just think, a morning glassy SUP foil session, followed by an afternoon on the wing or plugging in a sail and cranking a few turns in the swell would be a great day on the water!
I read a ton of different social pages and forums and it's interesting to read how people can struggle with picking a board way too small for them and end up frustrated. Windsurfers and Wind Foilers tend to use bigger boards than say kiters use and so we are a bit more conservative (depending on where you foil of course).
If I was in Maui, I am sure I would be on a tiny board because the conditions allow it, but on a mainland lake where the wind is super inconsistent, I prefer a bit more float of 120 -140 liters and longer rocker line.
The newer equipment has already pushed the light wind limits to extremes. Just last week, I used a 5.4 wing in the same winds you would wind foil with a 5.8 to 8.5…that's how much range it has.
I have read about rider's wing foiling in 7-10 knots which is super light! Personally, I need a tiny bit more to pump the wings and get flying, but once in the air I can easily foil pump through 7-8 knots and reconnect with the next gust.
Watching the dock foilers and surf foilers that pump back through the swell to reconnect on waves is awesome! It proves that with some athletic ability and right equipment, pumping the foil wing is very efficient. You can literally keep flying as long as your legs and heart rate will allow you, ha!
Wing foiling will grow, and I predict it will become the fastest growing foiling discipline around the world. There will always be a ton of windsurfers and wind foilers that just choose that, but gradually windsurfers/foilers will begin to experiment with winging.
Europe, Australia, East & West coast U.S. has already picked up on winging big time, so I am hoping to encourage more and more foilers in Texas to at least give it a go!
If you have limited time or space, winging can tick each box, I recently went to the beach with 2 wings, one board and one foil and spent 3.5 hours on the water covering 8-20+ knots, I had so much fun and quickly derigged to get back home before I was in too much trouble with the family…ha ha!
Windsurfing UK's Tez Plavenieks
Tez Plavenieks, founding editor of Windsurfing UK magazine gives us a more tempered and nuanced view on wingfoiling, explaining that learning the wing thing is not as straight forward as it looks like. Here's what Tez has to say:
If you're a windsurfer who's thinking of getting involved with foiling then I'd suggest sticking with what you know first off. Winging isn't as straight forward as you'd imagine because of the two separate bits of gear that are independent of one another.
In contrast, because of the rig being attached to the board, windfoil setups are one complete unit. The feeling will be familiar making it arguably easier to understand the foil and learn the ropes.
Wings meanwhile behave independently of the board and foil. It's much harder to try and learn how to control the wing and learn to foil at the same time.
If you're more interested in surf foiling, then it's easier to do the 'being towed behind a boat' route to get familiar with lifting before working on the wing itself.
I understand the appeal of wings: lightweight, easier to set up (although that's not strictly true as I can rig a windsurf sail just as fast) and a wider freedom of movement once on the water. But it's all relative. Learning the ropes in windfoil mode first will stand you in good stead when/if you decide to opt into winging.
I think for windsurfers, windfoiling is easier to learn as you already possess the foundational fundamental skills. Winging requires new muscle memory and a different approach.
There are a bunch of nuances that'll be unfamiliar. With windfoiling, any competent sailor will be able to jump onboard and foil from the off – as in lift and fly. There'll be plenty of crashing for sure. It's then a case of working on controlling/sustaining ride height.
It'll probably take a few sessions on the wing before you're lifting. Although I will add winging isn't super hard either. If you compare it to learning to plane, using harness and footstraps windsurfing, then it's much quicker/easier.
I can windsurf foil in 6 knots of wind with the right foil wing and rig. There's no way I can do this (yet) with any wing set up. Of course, I've windfoiled much more but the problem with wings is their inefficiency compared with windsurf sails.
Because wings are inflatable they don't react to gusts as a sail will. Instead, they can warp, bend, and essentially have the wind blow straight through.
Designs are getting better and some of the bigger sizes are much more powerful. The problem with some big wings is their additional weight, speed, and wingtips catching the water.
I've been lucky enough to provide R&D to some companies who are wanting to develop wings – particularly make them more user friendly and efficient for non-foiling SUP mode (I've done this a lot with SUP products in the past).
One brand (McConks) has given me a whole bunch of prototype wings in return for feedback (this is also makes for good magazine content). Over the course of 6-8 months, their wings have improved no end. This is just one example of a grassroots UK SUP brand making inroads to winging.
Bigger companies, like Slingshot, Duotone, Naish, and such, will be much quicker at prototyping and utilising new developments/materials and technologies. We're already seeing this with 2021 kit.
As for the future of wingfoil vs windfoil, there's still slow uptake across all foiling disciplines if we're being brutally honest, and gear isn't as readily available as you'd think – for various reasons not least COVID's impact on manufacturing and distribution.
Kite foiling is the most popular with surf foiling being second (globally). If you believe what you see on social media then you'd think every man and his dog is foiling, which isn't true.
That said, if you take my home as a snapshot (Hayling Island, south coast, UK) then there are way more windsurf foilers than previous. This isn't surprising as Hayling's where windsurfing was invented and is the spiritual home of the sport in this country.
In contrast wing foilers are still thin on the ground – around five or so regulars with a few visitors every now and then. Winging looks a little kooky and I think whilst people are intrigued they're not that keen to make the leap and purchase kit, which is still expensive.
We did see a flurry of wing 'buys' in summer 2020 when 4m's were supposedly all you needed! It quickly became apparent that unless you weigh 60kg, live in Maui, and are a gifted ocean athlete this isn't true.
Personally, I'd like to see wings become more efficient. For instance, having elliptical leading edge bladders which are more aerodynamic would be good. Better low-end power and more reactive to pumping would be nice as well. Whilst keeping designs simple I think the nature of existing products sacrifices some elements.
And to be honest, even adding things like booms and battens doesn't really add much time to the rigging process. I'm also keen for better non-foiling wing products to be developed – especially with inflatable SUP boards in mind which are still massively popular. Not everyone wants to foil but there are some who still want to wing. If they keep disappearing off downwind, however, then they'll eventually get fed up and bin it.
Benjamin Tillier
Last but not least we have Benjamin Tillier, French waterman from New Caledonia. Benjamin was one of the pioneers in windfoiling. We have now asked Benjamin where he stands on wingfoil vs windfoil:
No need to choose, it's better to do both! Windfoiling and wingfoiling are two different kinds of foiling:
In windfoil you become one with your body, your sail, and the foil under your feet. You get this great feeling of foiling with a perfect balance, pushing in the harness, gaining speed, whether you are freeriding or racing.
Wingfoiling is a bit different because your body is actually the link between the wind in your hands and the water under your feet. Wingfoiling is more about doing curves and playing with the waves. It's somehow closer to a Surf-Foil feeling.
The big advantage of wingfoiling is that the equipment is compact and fast to rig! Both windfoiling and wingfoiling are really exciting and there is incredible potential to explore this playground to the maximum!
Hybrid boards are a very good option but can also have their limits as windfoil boards usually need more volume than for winging.
If you're looking for a compact board for freeride in windfoil and easy light wind wingfoil board, a hybrid board would be perfect! But if you are looking for more performance, each discipline needs its own board!